MESKO-ROL sp. z o.o
was established in January 3, 2000, based on an allocated portion of "MESKO" Metal Works S.A. in Skarżysko-Kamienna, taking over the original manufacturing lines and sale of agricultural machines for collecting soilage.  The company continues the tradition of agricultural equipment production dating back to 1950s. It was then when a horse-drawn mower was introduced, which would be sold on a mass scale on the domestic, as well as foreign markets for many years to come. 
MESKO-ROL sp. z o.o. is a company producing agricultural machines for collecting soilage, providing a broad range of services with the use of its machinery stock, and running a warranty and post-warranty service.

Our offer includes a full assortment of spare parts for the machines produced.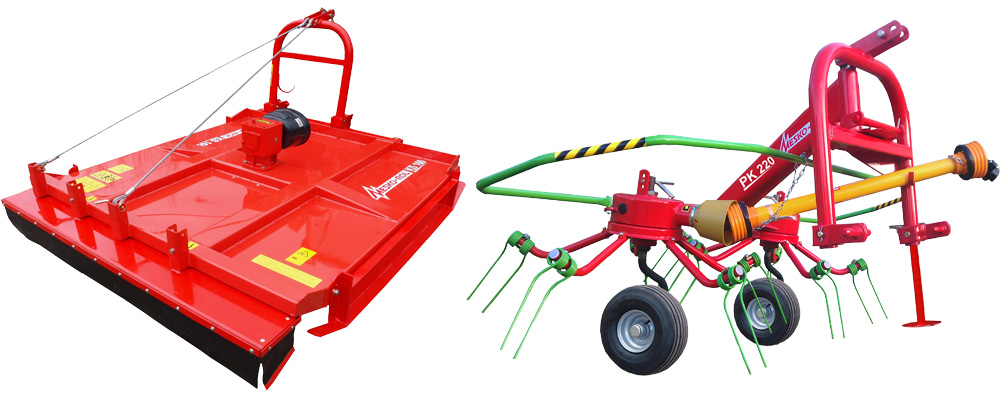 The products offered are:
rotary mowers,

rotary tedder,

carousel rake-tedder,

rotary rakes,

orchard mower,

skid mower.

.
The quality of our products has been acknowledged through numerous certificates, awards and distinctions awarded to Z.M. "MESKO" S.A. since year 1989.